HAVE YOU

 GOT YOUR PERFECT PLASTIK PACKAGING YET?
The attractiveness and competitiveness of a product are more and more determined by innovative packaging. Surely, you have your own packaging ideas and wishes. Just let us know what you have in mind. We will gladly assist you in searching for your perfect plastic packaging.
What kind of packaging are you looking for? 
Your own protected design or a standard form?

Made of PE, PET, PET-G or PP?

Made of recycled granular material (i.e. raw material that is produced from the so-called "post-consumer plastic waste"; these are plastics that have been used at least once and have been disposed of)?

With a see-through window strip, so that the end consumer can gauge the fill level of the non-transparent plastic bottles?

With a tactile warning triangle indicating dangerous substances and preparations (to help and keep safe the blind and visually impaired when handling dangerous products)?

With a trigger sprayer or a dispenser pump?

With a broad range of closures: e.g. child-resistant closures, tamper-evident closures, sprayer and dispenser pumps and many more?

A special packing unit with a matching cardboard box (display box)?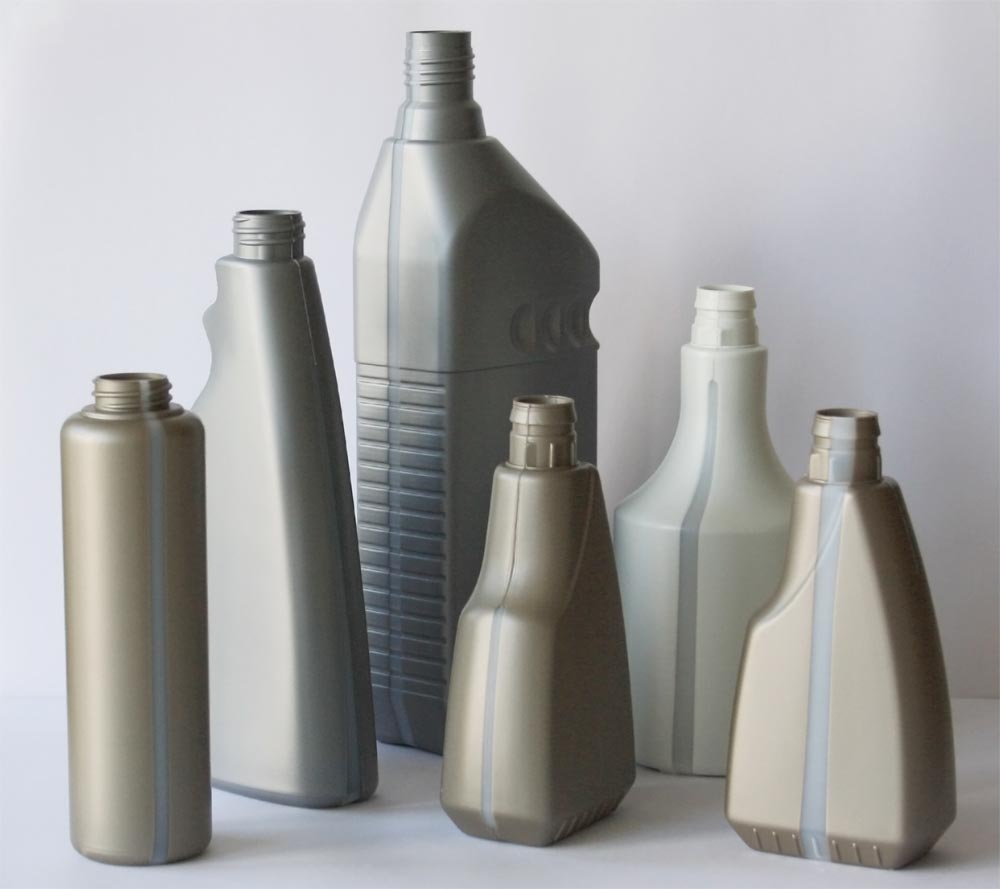 Our assets at your disposal:
more than 25 years of experience

our own bottle manufacturing of standardized or customized products. Guaranteed made in Germany or Western Europe

our broad product range extending from trigger sprayers, sprayer and dispenser pumps as well as pressure sprayers to screw closures

the highest possible quality through our integrated quality management system certified according to the DIN EN ISO 9001:2008 standard and production in compliance with HACCP guidelines

the use of high quality raw materials

modern machinery

processing by extrusion blow moulding and injection moulding

special bottle forms such as dosing bottles

our own printery. We embellish your plastic bottles and other plastic components using the screen and pad printing processes

manufacturing of screens for the screen printing and printing plates for the pad printing

assembling and placing of sprayer bottles into customized packaging

carrying out of child-resistant package testing. We offer various bottle/closure combinations according to the ISO 8317 Standard

carrying out of migration tests. You will receive a declaration of conformity according to the regulations (EG) No. 1935/2004 and (EU) No. 10/2011

carrying out tests according to the European regulations for the packaging of dangerous goods

carrying out of packaging leak tests for combinations such as your closures or trigger sprayers and bottles from our product range